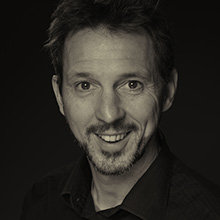 Byron Slater began his career as a self taught photographer shooting still life, interiors and antiques for local auction houses. He soon won a commission to photograph branches of UGC Cinemas which lead him to travel the length and breadth of the UK and Ireland.
Byron then started working with Phillips De Pury (now Phillips) where he excelled in shooting contemporary art and design. This has not only become his passion but has led him to work with some of the most prestigious design artists in the world. He still regularly shoots the Phillips Design catalogues which can be viewed as a coffee table book!
Capturing iconic classics and beautiful properties has led Byron to accept a variety of world wide commissions. Most recently he has started to supply images to Lumas, the international gallery where they sell as limited editions.